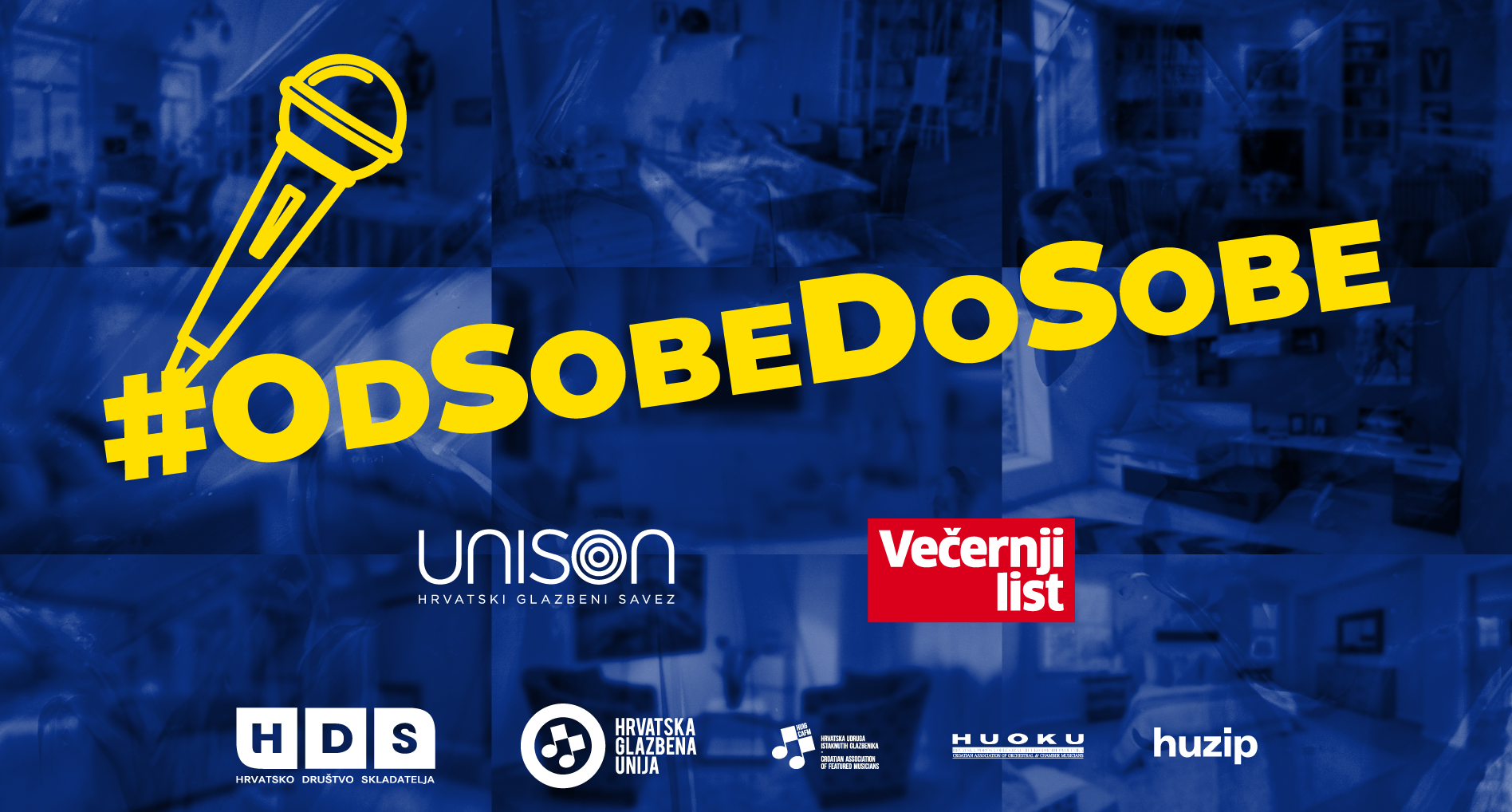 Musicians unite in the #OdSobeDoSobe project!
In response to the situation caused by the global coronavirus pandemic, Unison – Croatian Music Alliance and Večernji List have decided to bring musicians together in a project named #OdSobeDoSobe ("From Room to Room").
Given the situation that prevents Croatian musicians, authors and performers from doing their job, Unison and Večernji List have invited musicians to record video performances of their songs from their own homes. After the pandemic is over, we will be left with a beautiful archive of "room" performances combined into one common project - #OdSobeDoSobe.
By July 2020, Unison had collected, edited and distributed to its partners over 50 musical performances in the #OdSobeDoSobe format. Večernji List published video performances from the Unison YouTube channel. three times a week, starting on March 23 at 6 p.m. The Croatian Radiotelevision has also partnered with the project, broadcasting performances three times a week in the POPROCK.HR.
The CMC television channel has also joined the project, and has been broadcasting performances. Various other media outlets have also joined the initiative: Mixer.hr, Popmix.hr, Sesvete danas, Zagreb.info and Karlovački.hr, as well as local TV stations: TrendTv from Karlovac, Šibenik Television and Zagreb's Z1 television.
You can see all the musical performances in the #OdSobeDoSobe project  HERE.
Music has always been the greatest strength and motivator. Through this unity of all Croatian musicians we want to give people additional strength. From room to room, we aim to spread positive vibes through music.